Here's something I'm cooking up for the Webers from the previous post. What do you guys think?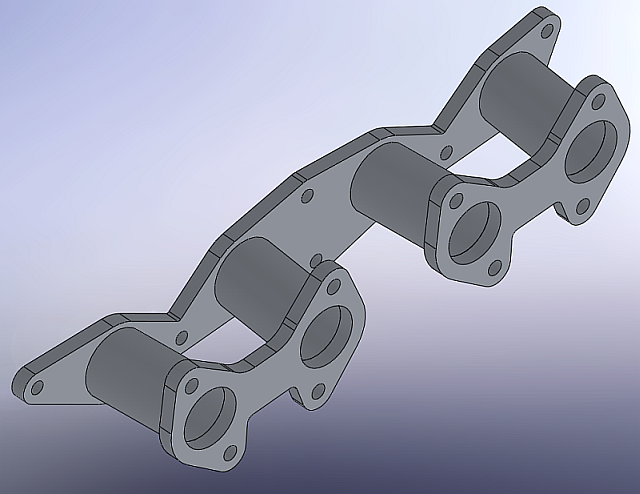 I've not decided on the length of the runners yet, but I know it isn't supposed to be too long. Might tilt the runners upwards a few degrees. We'll see in due time.
On another note, getting an aftermarket 4-1 exhaust manifold made which should arrive this Friday or Saturday. I doubt it'll benefit from a performance point of view, but it should look a lot better than a rusted and weathered factory standard exhaust manifold eh?